Capybara flag shirts (for charity!)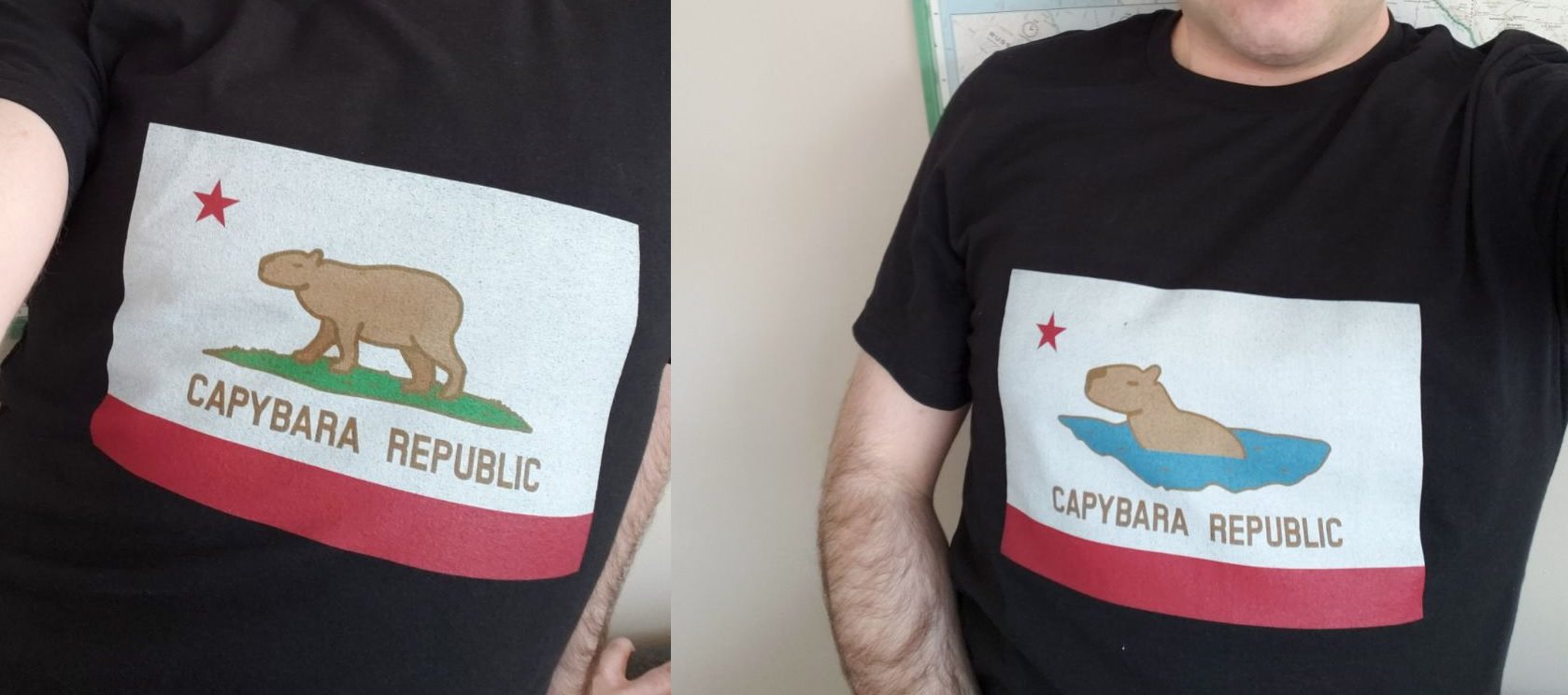 I've been thinking about this California flag parody for a looooooong time. I'm not a great artist, so it took a while, but I finally got a design I think looks good enough to wear! Two designs, even!!
On Redbubble, you can buy both designs on shirts, hoodies, stickers, mugs, posters, and probably lots of other things! I'm overwhelmed by the variety so you'll have to explore it yourself. I say this multiple times on the Redbubble page, that I'm donating all proceeds to KIND (Kids in Need of Defense). They provide free legal aid to minors in U.S. immigration court.
Credit where credit is due: Reddit user txtxs made a very similar flag on r/vexillology in December 2018, but I swear I came up with the idea independently.